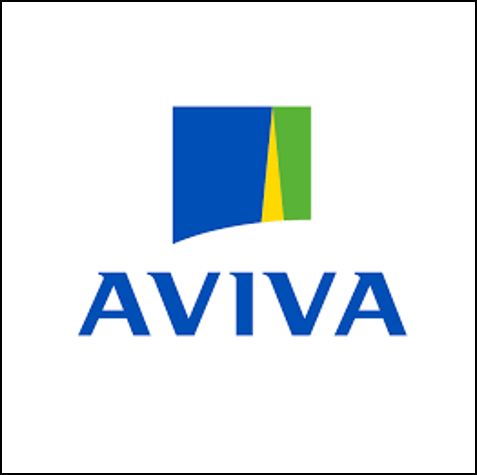 Aviva
Investing in their Second Half employees.
This UK-based international financial services giant recently had what I would call a 'light bulb moment'.
Like every FS firm, Aviva already knew that 'Second Halfers' were their most important clients. After all, something like 75% of total personal wealth is held by people aged 45 and over. But it wasn't until Lindsey Rix became MD (then CEO) of Aviva's UK Savings & Retirement business mid-way through 2017 that it began to dawn on them that the government and the entire corporate world, let alone the financial services industry, had all only been focused on one half of the solution to fill the savings gap amongst our generation.
"There are two levers most people can pull to take financial control of their later lives, says Lindsey. "They can try to save more, or they can work longer. We had all only been focused on the former. We now need to expand our horizons to support the second lever, particularly the opportunity to think more flexibly about retirement. We must ensure that those who would like to work longer have the opportunity to do so – and lead a fuller working life in the process."
And Aviva is leading by example.
5000 of their 15000 UK-based employees are 45 and over. This group is the fastest growing segment of their workforce and, as a group, they have been with the company the longest. However, they had started to leave the business at a faster rate than other age groups, taking an abundance of irreplaceable knowledge and experience with them. While researching why this was happening, Aviva uncovered an unconscious bias against older workers that the leadership simply never knew existed. This bias manifested itself in numerous subtle ways including the fact that the business was not investing to any great degree in the career and personal development of its older employees. Annual appraisals for older employees would often begin with, "This won't take too long, will it?"
The same thing is happening in countless organisations across the Western world – older workers, often the largest group and with the most knowledge and experience are being under-served or ignored. This is not good news for employers, nor is it good news for society, because older workers need to keep working longer to fund their retirement. The alternative is old age poverty and increased reliance on state aid. Besides, in many parts of the world, for every 10 older workers that are due to leave the workforce in the next decade, only 7 younger workers are set to join it. The business world needs its older workers.
Aviva decided to begin changing their work practices to better support this key part of their workforce, and one of the ways they did this was to roll out a 'Mid Life MOT' programme across the business, a concept first touted in 2017 by John Cridland in his review of the UK state pension age. It is a simple once-a-year, 2 hour session led by experts that enables Aviva's 'mid-life' employees to take time out to consider their wealth, work and wellbeing needs. Ultimately, the business wants to offer them support so that "age does not become a barrier to opportunity".
"The workshops have been over-subscribed," said Alistair McQueen, Aviva's Head of Savings & Retirement. "It was telling that the first cohort arrived asking whether this was a workshop to prepare them for retirement, when its purpose was the complete opposite. We told them that we wouldn't be mentioning The R Word once in the next two hours."
The workshops cover fundamental financial planning topics such as state and private pensions, debt, mortgages, wills and funding long-term care. It discusses the rise of older workers and how work can give you purpose, training, personal development, support for older workers, employment rights and career support available. It also talks about wellbeing – health checks, exercise, nutrition, mental health, sleep and the importance of volunteering.
The workshops have started to challenge and change cultural misconceptions about age in Aviva's workplace plus they have increased employee confidence, engagement, participation, retention and productivity while reducing absenteeism. It has also increased personal saving among employees.
Aviva then took the 'Mid-Life MOT' workshops out to five different client organisations and the results were the same.
Note: The 'You: Part Two' workshops, webinars and online courses build upon the subjects covered in the 'Mid Life MOT', incorporating all of the above plus exploring many of the insights contained within the book along with pragmatic techniques for embracing change, finding purpose and planning your Part Two.
By the way, Aviva is a major international general insurer, life insurer, pensions provider, asset manager and institutional investor across the UK, Europe and Asia with annual profits in excess of £3 billion, more than 30 million customers worldwide and total assets of around £460 billion. It offers a full range of investment funds that can be bought from your adviser, via the investment platform you use or from them directly.